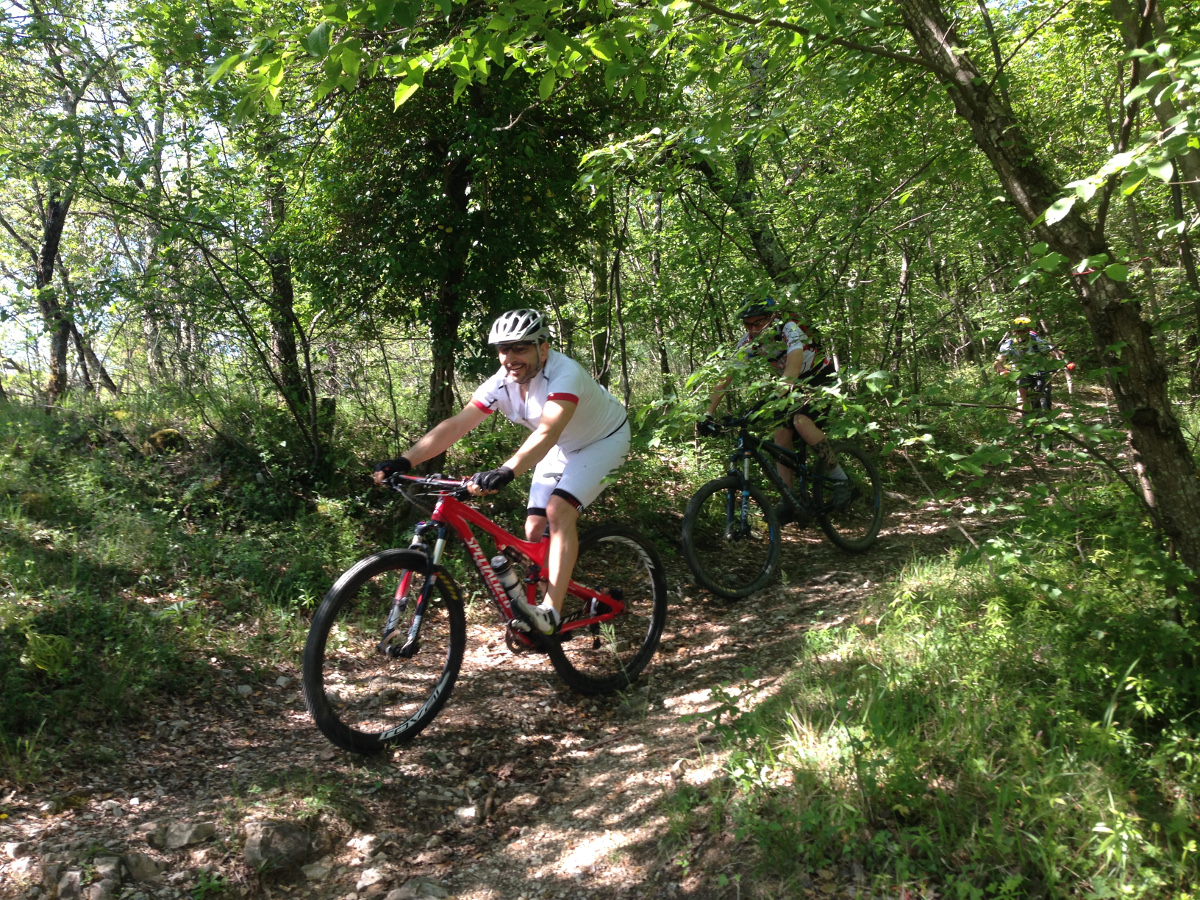 A real mountain bike ride over the hills surrounding Florence.
This is the perfect tour if you are staying in Florence. The hills surrounding the Florence valley are full of gravel roads, trails and singletracks to enjoy with a mountain bike.
Just outside central Florence, we'll start going up through hills and valleys, past ancient hilltop villages, olive groves, stone farmhouses, woods and vineyards.
As we reach the top we can enjoy the panoramic view over the valleys, and start descending on trails and singletracks making a big loop to the starting point, stopping every once in a while for a photo.
This is pure Tuscany wilderness in a concentration of history, nature and fun.
Highlights: Florence hills trails and singletracks, Florence advanced mountain bike tour.
OVERVIEW
Duration: Half day (4hrs)/Full day (6hrs+)
Distance traveled: 20-31 miles
Area: Florence, San Donato, Bagno a Ripoli
Nearest city: Florence, Bagno a Ripoli, Pontassieve
Tour type: Mountainbike
Bike type: Mountainbike
Skill level: Advanced
Number of participants: 3-7
Minimum age: 18
Fully guided: yes
Transportation to start site: optional
PRICES VARIES BASED UPON THE GROUP SIZE AND SERVICES
ITINERARY
Florence – Montecucco/San Donato – Florence
From your hotel (or nearby) we'll bike half an hour south of Florence. From there we start climbing the hills with our bikes to discover some of the best panoramas of the area (and the most amazing scenery along the way). The area has some of the most beautyful and fast trails you can find in Tuscany.
PACKAGE INCLUDES
Fully guided private tour
High quality Mountainbikes
Helmets and water bottles
English speaking tour leader
Please send us an email for further details and personalized arrangements.
BOOKING
Please send us an email if you need more info. We will reply within 48 hours.